Come home to Kappa!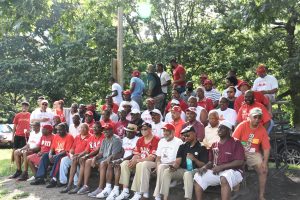 The Philadelphia Alumni Chapter encourages all members of our Noble Klan to come to a chapter event and all are welcome to become active members of the chapter. If you live in the Greater Philadelphia Area and want to involved with the Bond, contact our Fellowship & Reclamation Chair.
If you would like to become financial with Philadelphia Alumni please go to our shop where you can remit any and all dues needed to be in good standing with Grand Chapter and Philadelphia Alumni*. For more information, including the fees associated with Reclamation, please visit the Grand Chapter Reclamation page.
The reclamation committee chair is Brother Eugene Campbell and can be reached at reclamation@phillykappas.org.
*Any dues paying member will be cross referenced against the Kappa Alpha Psi's official membership database to verify eligibility