Training for leadership since 1911.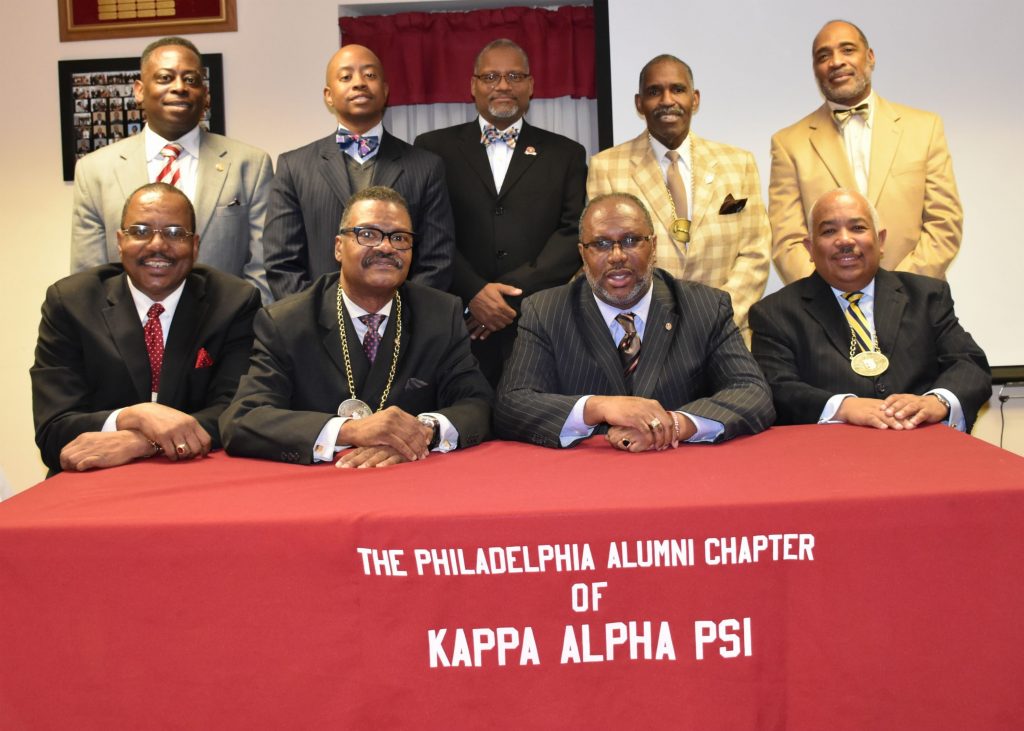 Officers
Polemarch
L. Douglas Harrell, Jr.
1st Vice Polemarch
Damian Jackson
2nd Vice Polemarch
Clarence Izzard
Keeper of Records
Darren Lipscomb
Asst. Keeper of Records
Wendell Griffith
Keeper of Exchequer
Kenneth Lesesne
1st Asst. Keeper of Exchequer
Anthony Lawson
2nd Asst. Keeper of Exchequer
Jerome Dean
Strategus
John W. Nelson, Jr.
1st Lt. Strategus
John Cunningham
2nd Lt. Strategus
Dennis Butler
Board Members
Darryl Stephens*
Robert N. Hunter*
Louis A Williams, Jr.*
John Kirby
Luimbe Domingos
*Past Philadelphia Alumni Polemarch
Chaplain
W. Wilson Goode, Sr.
Reporter
Craig Walker
Nominating Committee Chairman
Ronald Johnson
Chapter Historian
Rodney Whitmire
Newsletter Editor
Joel Stewart